By Alan Tay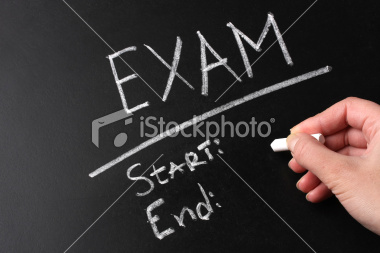 The PMP certification is one of the most recognized certifications for project managers globally. Many job advertisements list a PMP certification as a mandatory requirement for certain positions. Therefore, if you are serious about your career path as a project manager, nothing should stop you from getting the PMP certification. Fortunately I passed the PMP examination on my very first try, but I became aware of myths about the PMP exam that I would like to address here.
#1: Pick the correct answer
Beware of choosing the correct answer. The PMP exam is a multiple choice question type of exam and out of the 4 answers, you need to choose the BEST (not correct) out of it. This means that you could have four correct answers.
What I did for most of my questions where I really have difficulty answering them is to eliminate the weakest answer and work towards the best one.
#2: You need to be the Jack of All Trades
This is for exam takers who had read too much about PMP tips. You will come to realize that the PMP exam does not have a fixed passing rate and it pretty much covers every process group and knowledge area. Does this mean that you will not pass if you are weak at certain areas? The answer is: "No."
When I received my PMP exam result, I noticed that I had two areas which are below proficient. This means that even if you are not proficient in a certain area, you can still make it through, but it's surely not worth to risk, because if you are planning to pass this examination, you should be well prepared.
#3: Four hours is long
The examination lasts for four hours, but for a professional certification like PMP, it is never too much. In fact, I had to miss my last 10 questions, even though I timed myself very well that I must finish at least 50 questions in every hour. The reason for this is that you become tired towards the end of the exam. Therefore, having a good rest the night before is very important.
#4: Finishing the PMBOK is a MUST
Honestly, I had never flipped through more than 50 pages of the PMBOK. The PMBOK is an important piece of document for your reference, but it is not your only source for the PMP exam because the book contains hundreds of pages taking a long time to finish. As a result, I trusted the educational materials from my PMP exam preparation course instead.
This is not a shortcut to success because the materials basically tell me what I need to focus on the 10 knowledge areas of project management and I should refer to the PMBOK on the key areas that I need to focus. Therefore, I still used the PMBOK but most of the time as a reference only.
#5: Practice makes perfect
I can see that many PMP exam takers look around for sample questions for PMP exam and I have to say that it is important but not necessary. Personally, I had never bought or attempt any sample questions of the PMP exam apart from the ones that provided by my PMP exam preparation education. Therefore, you don't have to buy thousands of questions from the internet just to give you more practice.
It is more important for you to know the project management concepts and framework introduced by PMI. In fact, you only need few sample questions just to familiarize yourself.
#6: Experience matters
Regardless of how many years of experience you have in project management, if you don't answer the question according to the PMI project management framework, you will fail.
Your experience is not what matters most. Instead, it is your knowledge that determines whether you will pass or not. However, having project management experience does give you an advantage if you put the PMI knowledge first before yours.
#7: Exam tips
Don't believe all the tips on the internet about PMP exam. Focus on reading the materials that will help you pass your PMP exam.
There is no shortcut to success because:
"Success is a journey, not a destination"
– Arthur Ashe
Can't agree with me? Drop your feedback in the comment area below.  Don't forget to check out the FAQ of PMP exam.
About the author: Alan Tay is a project manager who runs IT security projects and the owner of Project Detective, a project management blog, where he often publish tips on project management and PMP exam preparation tips. Visit his blog for more information.