By Ben Beck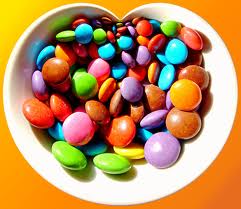 Who said choice is a good thing? Today, there are so many different Project Management Software (PMS) solutions in the market, offering a host of features. Everyone seems to have their own opinion on which is the best, and asking around can leave you more confused than ever. However, here are 5 things you absolutely need to consider when choosing a PMS solution for your organization. They are not in order of priority.
#1 Adaptability and Scalability
Cutting your coat according to your cloth doesn't only imply that you look at cost, it also implies you look at need. The software you choose needs to be able to satisfy the requirements of your project. However, it would be much better if it could be spread out over several projects that your organization will carry out1. In this case, your PM software needs to be adaptable to whatever situation.
It also needs to be scalable: it can be used for different sized projects and needs2. You need a software solution that can handle heavy project management requirements such as Gantt charts and heavy resource allocation as well as catering for the needs of small projects that just need a task organizer. Will the software handle the requirements of 350 users with the same aplomb as it does with 15 users? An adaptable PMS will save you the hassle of getting two systems for different sized projects happening within the same organization.
If you're managing software development projects, finding good agile project management software is key. The main feature of agile planning for development teams is adaptability.
#2 Ease of use
No matter how nifty, powerful, and feature rich your PMS is, if it can't be understood, then it is useless. An easy and friendly interface, and colorful UI add much more value than most think. If the users associate the software with tedious, hard to understand procedure, then they will not adapt it. As a result, you won't reap the benefits of your powerful software. Make sure you pick a software that is intuitive to use, easy to understand, and works in line with how your organization generally operates3. Take advantage of free trials, test runs, and images as you decide on which software to settle on1. In order to reap full benefits, consider taking your project members through training on the PMS you settle on before adopting it.
#3 Tracking and Reporting
When looking through project management reviews you need to keep tracking and reporting on your short list. If you can't measure it, you can't manage it. Project management is meant to make the management process much faster, and thus reporting is of paramount importance. This should be a make or break feature for any serious project manager.
Take a look at what kind of reports your software has to offer, and ensure that you can use them. Good reporting structure can facilitate great management. If it can offer reports that reflect the performance of different levels of the project, the better: whether team level or overall project management.
#4 Collaboration
In today's world, communication is so much easier with a host of easy to use applications. Ensure that the PMS you choose integrates seamlessly with communication facilities such as email and chat3. This is even more important if you are working with large and/or scattered teams.
Using a cloud-based solution that allows you to email or chat with members directly from the software will prove very handy. What's more, if you can edit documents centrally, it will make collaborative work even faster. It doesn't make sense to email around collaborative documents if you can handle them from one central location in real time. Therefore consider a PMS that integrates with Google Docs or some other form cloud based storage.
#5 Customization
Every organization is unique: some follow classic PRINCE2, others use hybrid methods, and others create their own project management modules to follow. Whatever your organization subscribes to, the software needs to be able to adapt to those specific needs. Customization allows you to create the features you really need, while getting rid of those that are not particularly useful in order to create maximum efficiency.
Bonus Evaluation Tip: Templates
When working in an organization that runs several projects, Project Management Templates are key. They allow any project manager to quickly set up a project, fill in the required fields, and generally create a standard operating and reporting procedure for the organization2.
Your PMS should be able to easily and intuitively create and modify templates to suite the organization, program, or project being run. Future project managers will surely appreciate this long-term feature.
About the Author:
Ben loves all things technology. From his early youth of command prompting into bulletin board systems (before the Internet) on his Comodore 64, to his current gig managing marketing projects for several large tech companies, he has learned the value of good project management. Despite his near addiction to tech and project management, he also loves to get away from it all and spend time in the mountains hiking, rock-climbing and off-roading. Ben and his wife Celeste live in Lehi, Utah with their two boys. Follow him on Google.