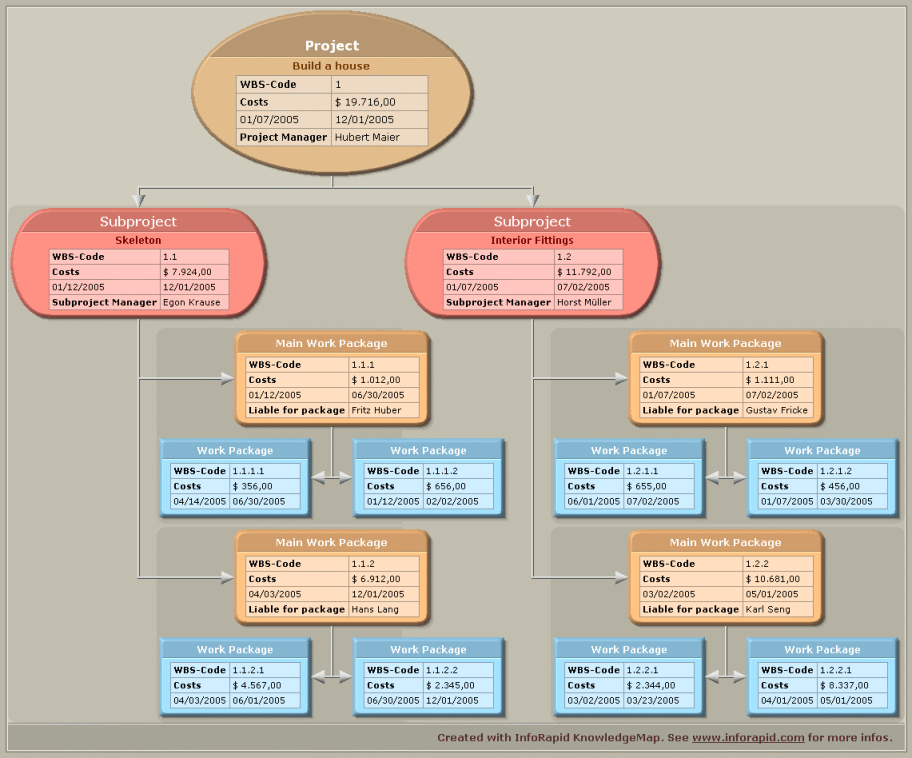 Most project managers will know that compiling a Work Breakdown Structure (WBS) is one of the key activities of the Project Planning phase. To discover more about the benefits of a WBS, the different types of WBS and how much time is required to develop the WBS, read Project Planning – Work Breakdown Structure (WBS)
The purpose of this article is to show you how you can use the WBS as a team building exercise even though it's considered to be a regular project activity.
Teamwork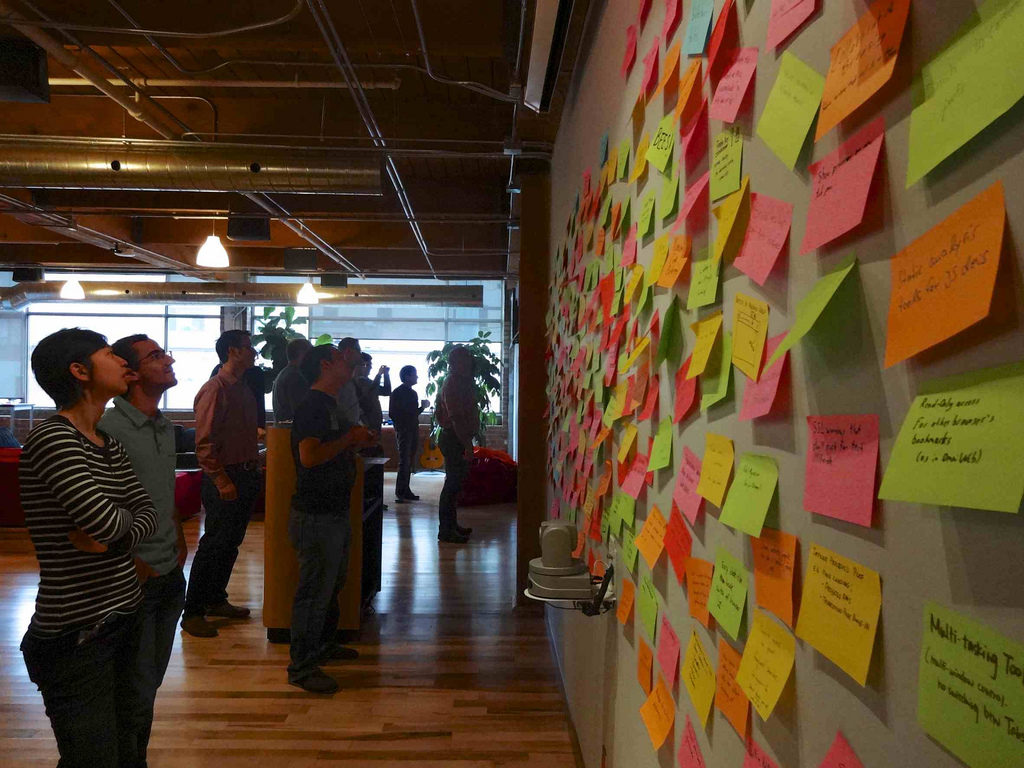 As a best practice rule you don't construct the WBS by yourself, you let the people who are doing the work define the work. Let them see how their deliverables begin to translate to assignable activities. This is an excellent opportunity for building trust and relationships through teamwork.
Invite the appropriate participants. This means someone from each group participating in the project. Since this could be a very long work session or a series of work sessions, try to schedule them with an awareness of your team members' availability and other work commitments. It is recommended to have refreshments that will fuel the brain power!
Review the scope. If this is the first time the team is hearing the formal scope, this will result in lively discussion. Encourage questions and 'what-if' scenarios. Have open discussions about the scope to strengthen communications and achieve alignment among team members.
WBS and Deliverables
Ask individuals to work together to identify the key deliverables. Use the 'sticky note' approach. This means that you will give the team post-it notes or similar pieces of paper that can be written on and moved around. This allows the team to write deliverables (and next activities) on paper and position them at various locations on the proposed WBS.
Once the deliverables seem firm, have the team work on the lower levels. Have the group or groups that own each deliverable (or a portion thereof) break the work down further. Encourage detail. You want the end result to be assignable and measurable work.
Make sure that good notes are taken during this session. What we construct during one meeting makes perfect sense at the time. Later, details may be forgotten.
Take some time away from the WBS and then revisit it. Walk through it again and make sure it still makes sense.  Have team members present their sections to the rest of the team for review and discussion. This helps build an understanding of the entire work effort.
Now you have built a traditional work breakdown structure that the team understands and through your work together you have a built a stronger team. That is why WBS can also mean We Build Strength!

If you are starting with a new project and you have a WBS coming up as part of the project planning, I strongly recommend you look into WBS Coach from PMStudent. What to expect from this course:
You will end with a proven and repeatable approach to planning and controlling your projects;
You'll be able to translate what your project sponsor wants into what you and your team must do to meet project objectives
You'll discover how to structure every project so it's clearly defined.
It will make creating your schedule and budget straightforward.
Don't delay, try it out today!