"The new year stands before us, like a chapter in a book, waiting to be written. We can help write that story by setting goals." Melody Beattie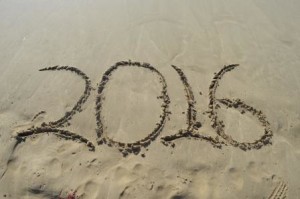 At the beginning of the year, most people are motivated for new beginnings. That's why people have New Year's resolutions. Unfortunately, most resolutions don't last and people forget what they were motivated about at the beginning of the year.
I have done away with New Year's resolutions a long time ago. Instead, I do what has always worked for me that is to identify my top 5 Goals for the year, then break it down to smaller goals that are SMART (Specific, measurable, actionable, realistic, time-bound). This keeps me focused on the things I would like to do and helps me to finish one thing at a time.
After a refreshing holiday away from home, spent in beautiful surroundings, I can honestly say that I'm looking forward to what 2016 holds. At work I'm working on an exciting Programme with multiple projects and there are many initiatives planned for Virtual Project Consulting this year.
My eldest son is in Matric, his final school year, and I'm astonished at how quickly his school career is going by. The other two children have their own interests, sports and activities that will keep my husband and me on our toes this year.
At Virtual Project Consulting we are working full swing on making new things a reality. We want to continue adding value to our existing and aspiring project management community. You can expect to see the following themes covered this year on our Blog from our own articles as well as from contributing guest authors.
Leadership
Social media in project management
Project management software, tools, recommended Podcasts
Project management as a career
Project management soft skills and more on personality profiling
Project management methodologies and processes
Change Management
Project Governance
There will be a special focus on project managers who are new to the profession and who are often called "accidental project managers".
We will continue to bring you the most recommended resources on project management software, training, products, books and events. Also look out for more Success Stories being published from experienced project managers. Don't forget about the Podcasts as well as free resources being shared.
I'm also excited to send you more details about the book: "Strategic Integration of Social Media into Project Management Practice" for which I'm a contributing author. The projected release date is March 2016.
I would like to wish each one of our readers a very successful, fruitful and fulfilling 2016! Please share in the comments what your goals are for the New Year.

Please subscribe to Virtual Project Consulting not to miss future future articles, tips and success stories!