Today I want to share about the success of a FIFA World Cup 'Green' Project that was undertaken by the City of Cape Town.  If you are a 'green' supporter, this would make for an interesting read, even if a bit long. As part of the preparation for the 2010 FIFA World Cup™ a greening programme was implemented to make the soccer world cup as environmentally responsible as possible.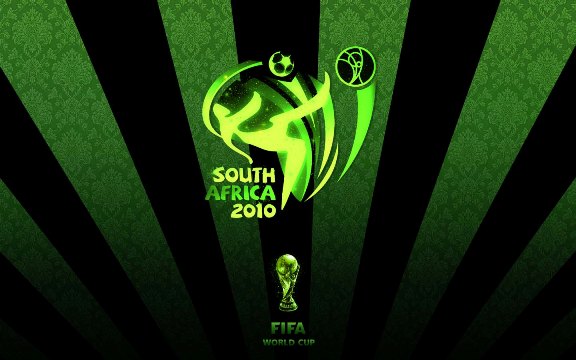 The programme, called Green Goal 2010, is supported by the Department of Environmental Affairs and Tourism (DEAT), Norway, Germany and the United Nationals Environment Programme (UNEP) and was arranged by FIFA's Organising Committee in collaboration with local government.
What is the Green Project all about?
It incorporated measurable, sustainable development principles into every aspect of the event, including energy, waste, water, transport and hospitality.
An action was developed to implement the programme, with indicators, milestones, budgets, potential partners, timelines and targets for 43 projects that formed part of the event.
This was developed after a series of German sponsored workshops and discussion forums with experts, stakeholders and interested parties, and is a collaborative output between the Western Cape Provincial Government and the City.
The action plan focuses on stadium and city-wide greening initiatives, biodiversity awareness raising, landscaping issues, green procurement processes and ratings for the hospitality industry, carbon offset targets, integrated waste management, the new urban park and communication.
Why the Green Project?
The aim was to make 2010 the greenest world cup yet, not only to offset the impact that the event itself will have on the environment (such as greenhouse gas emissions), but to set the standard for future events of this kind.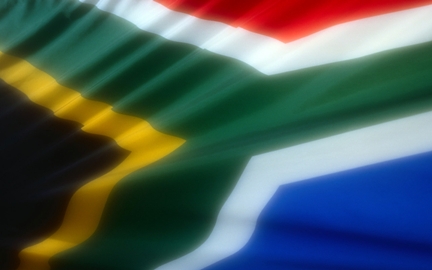 The Green Goal 2010 action plan identified nine areas with projects for implementation. These are:
Energy conservation and climate change – Minimise the carbon footprint of the 2010 event

Determine the carbon footprint of the 2010 event
Identify and implement carbon offset project(s) in Cape Town/Western Cape
Install energy efficient technologies in stadia and training venues, and at fan parks and Public Viewing Areas (PVAs)

Water – Minimise the use of potable water and promote conservation of water resources

Identify alternative sources of water for irrigation of the Green Point Common
Install water saving devices in the stadium and at the training venues

Integrated waste management – Reduce, reuse and recycle waste

Operational waste minimisation efforts in the stadium, fan parks, PVAs and training venues in the run-up and during the event
Green Goal branding of recycling bins and waste minimisation signage
Recycling drop-off centres in the CBD and Atlantic Seaboard

Transport, mobility and access – Promote energy efficient and universally accessible means of transport that also minimise air pollution

Develop bicycle and pedestrian facilities
Develop public transport infrastructure
CBD bicycle rickshaw services

Landscaping and biodiversity – Promote indigenous landscaping and enhance biodiversity

Indigenous gardening training programme for Urban Park staff
Biodiversity showcase garden in Urban Park
Student landscape design competition for Mouille Point beachfront and promenade
City beautification and tree planting campaign

Green building and sustainable lifestyles – Promote environmental awareness, sustainable lifestyles and environmentally efficient building practices

Green Point "eco-park" and Smart Living Centre
Monitor and implement Green Review recommendations for Green Point and Athlone stadia
Cape Town Green map
2010 Volunteers Green Goal training module
Green Goal soccer club competition
Soccer and environment educational poster and guide
Green Goal short films
Anti-littering and waste recycling campaign
Drink tap water campaign
Green procurement for 2010 events
Green building handbook and toolkit
Greening of 2010 events

Responsible Tourism – Promote responsible tourism for 2010 and beyond

Green Passport: Code of responsible conduct for visitors
Environmental accreditation system for accommodation sector: GreenStaySA
Responsible tourism awareness and training

Green Goal Communications – Communicate the message of Green Goal to residents and visitors

Green Goal workshop series
Green Goal brand development and activation
Briefing for potential Green Goal funders
Green Goal
Creation and implementation of marketing and communications plan
Green Goal ambassadors
Green Goal e-mailing list & project website
Online press resources and materials
Green Goal 2010 exhibition
Green Goal 2010 awards

Monitoring and measurement and reporting – Monitor, measure and report on progress with the implementation of Green Goal

Procedures & methodologies
Targets & baseline studies
Annual reports and legacy report
Did Cape Town score a 'Green' Goal?
The 'green' programme drew on Germany's World Cup experience in 2006 in which the organisers reduced the event's greenhouse gas emissions by increasing energy efficiency and using renewable energy wherever possible. If all the green programme's objectives were achieved, it is a most admirable programme and certainly an example of how 'green' projects can be. I just hope that the positive impact of the 'green' programme will benefit the City of Cape Town for years to come after the soccer world cup.
If you are excited by the soccer World Cup 2010 and want to become better with soccer, please visit Total Soccer Fitness for a step-by-step guide to creating your own custom made, soccer conditioning program.



About the author: Linky van der Merwe is a Microsoft Project Management Consultant and an IT Project Manager with more than 11 years Project Management experience.
She consults with business owners and service professionals about project management and project processes, best practices and successful delivery through projects.  She can be reached at linky@virtualprojectconsulting.com